Puristical, natural, unique and robust
For many years, frank architekten has been carrying out building projects for Ulrich Brunner GmbH, the manufacturer of high-quality ovens and chimneys in the Lower Bavarian city of Eggenfelden. In 2014, a new administrative building with attractive workplaces and a new heating technology building were planned.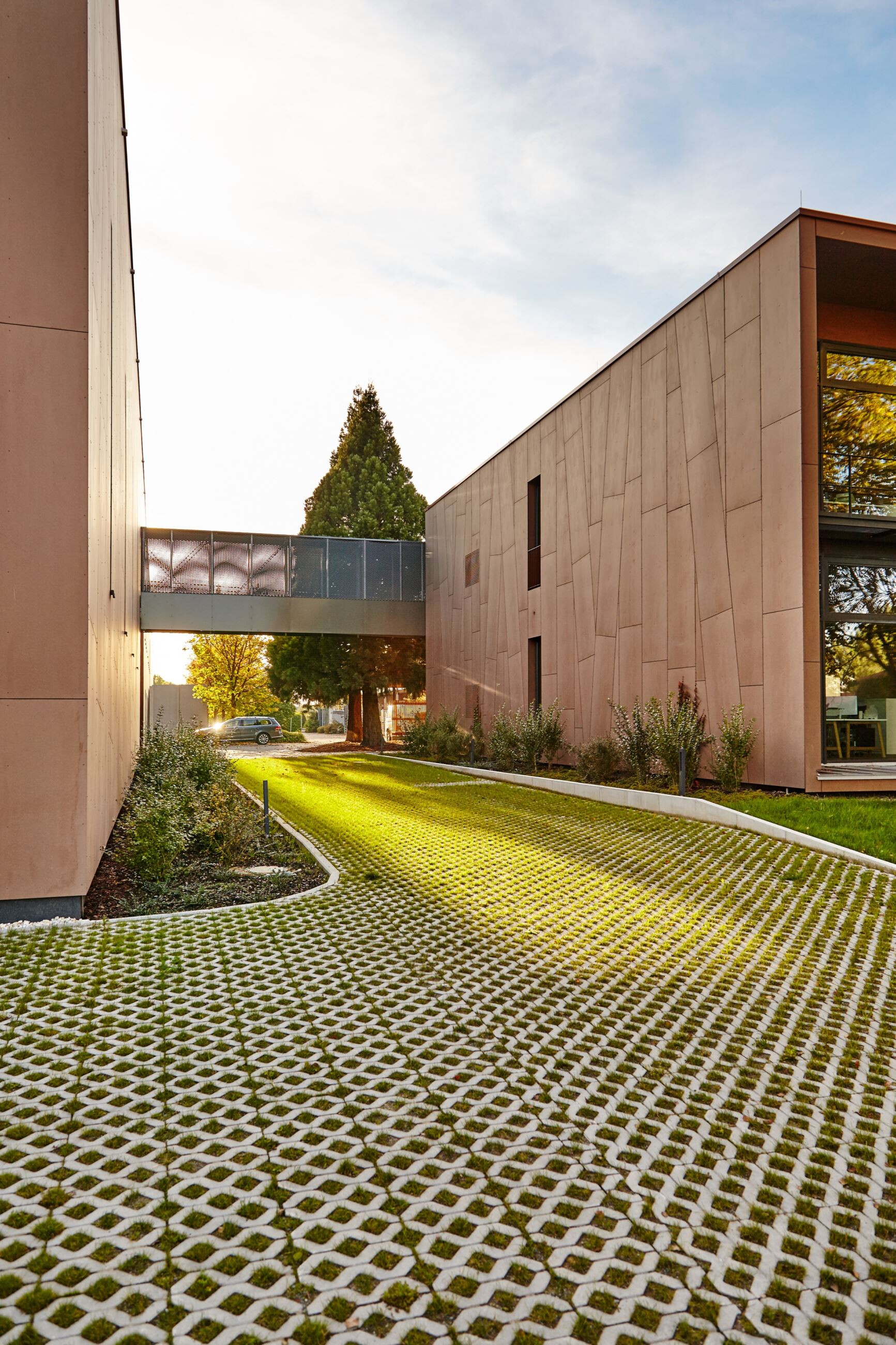 To give the building as natural and organic an effect as possible, great importance was attached to the selection of cladding material for the façade. Corten steel and larch shingles were available to choose from. At the same time, the façade cladding was not intended to influence the design vocabulary of the two structures or blow the budget.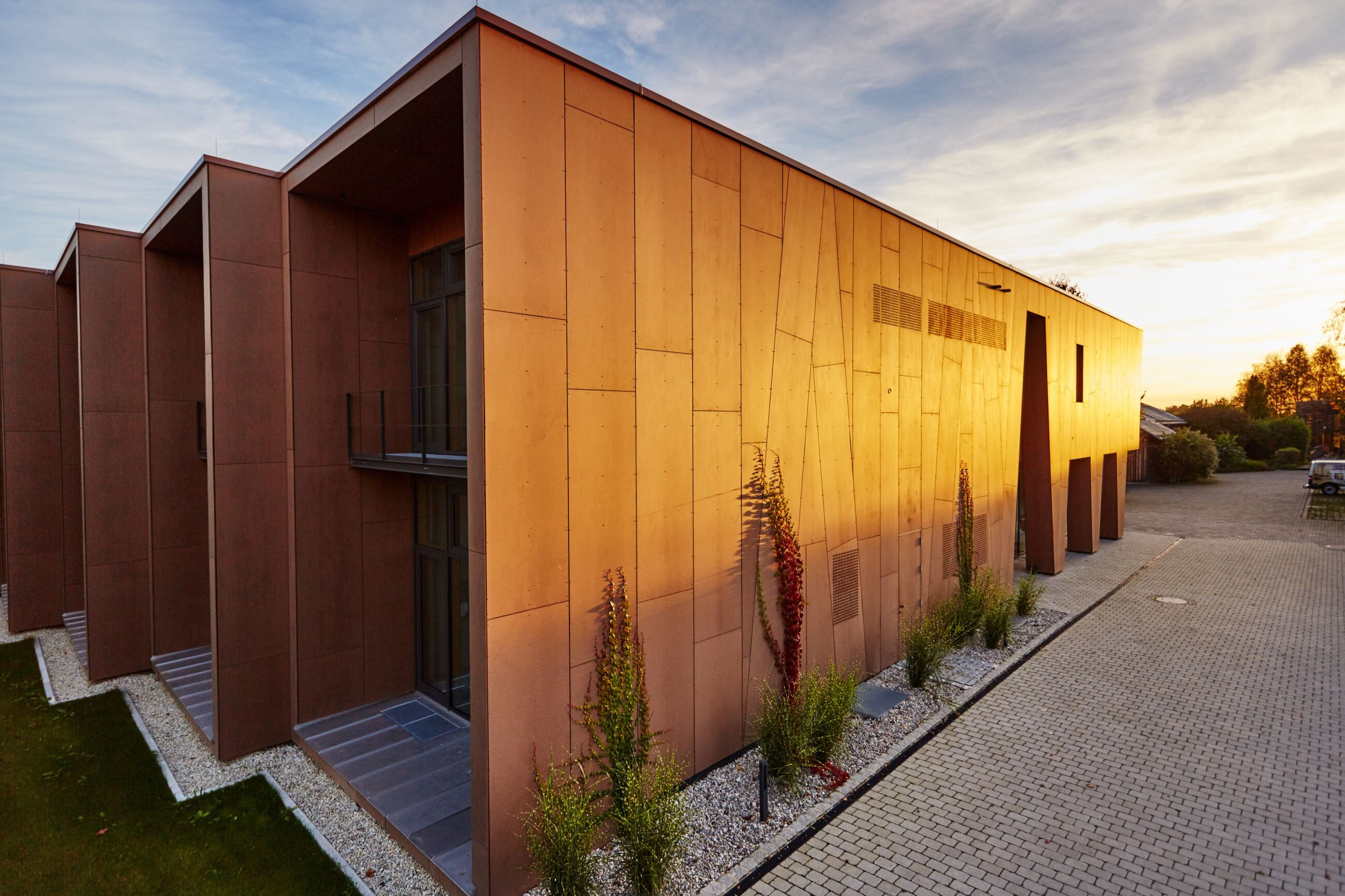 Homogeneous surfaces and an affordable material were required. Architect Prof. Markus Frank, "For the façade, we had in mind shades which were reminiscent of wood or rusty iron. Stack wood is very close in association to the products manufactured by BRUNNER. Material only has a credibly organic effect when it connects with its surroundings and the prevailing climate. As with a classic wooden façade, a certain weathering effect was to be created."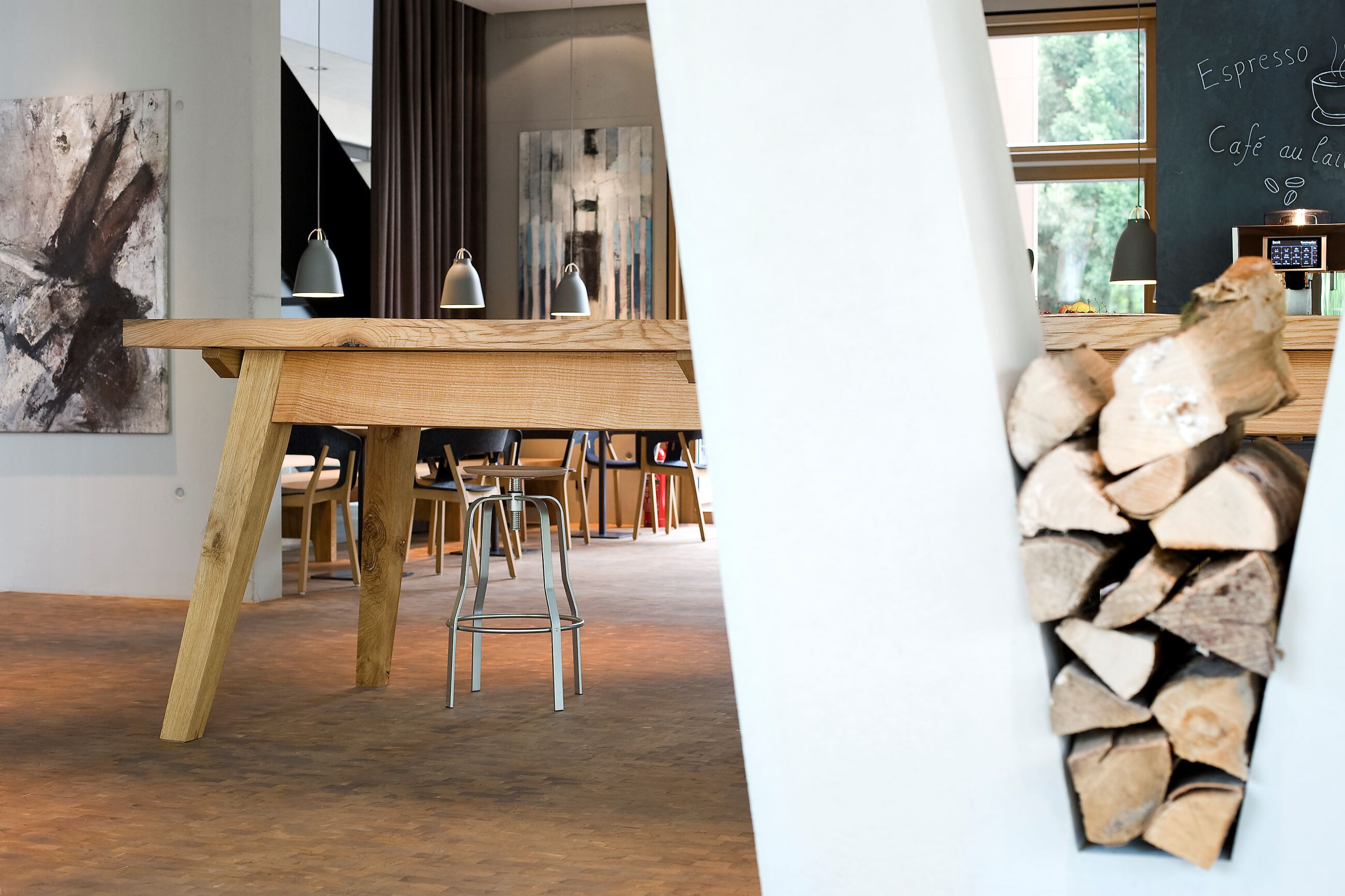 As a solution, the architecture company found the ROCKPANEL Natural panels. Weather and light characterise the appearance of the façade elements. Like wood, the yellowy-green surfaces and the uncoated panels darken over the course of six weeks. This created an extremely natural and truly special façade. Thanks to these special properties and due to the long life span, ROCKPANEL Natural was the perfect product for this great project.